THERE IS A TIME FOR REFINEMENT. THEN THERES A TIME FOR REVOLUTION.
Some projects are not top secret!
---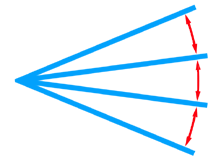 It's supposed to be impossible to trisect an angle with only a compass & straight edge...but what if you can't measure any error?
---

English spelling is a trajic joke. If you suspect that your brain is being cluttered and your lojik corrupted, here's something better.
---

Do you like heavy metal? I like heavy metal. Here's a solid metal guitar!
---
Page updated May 7 2012